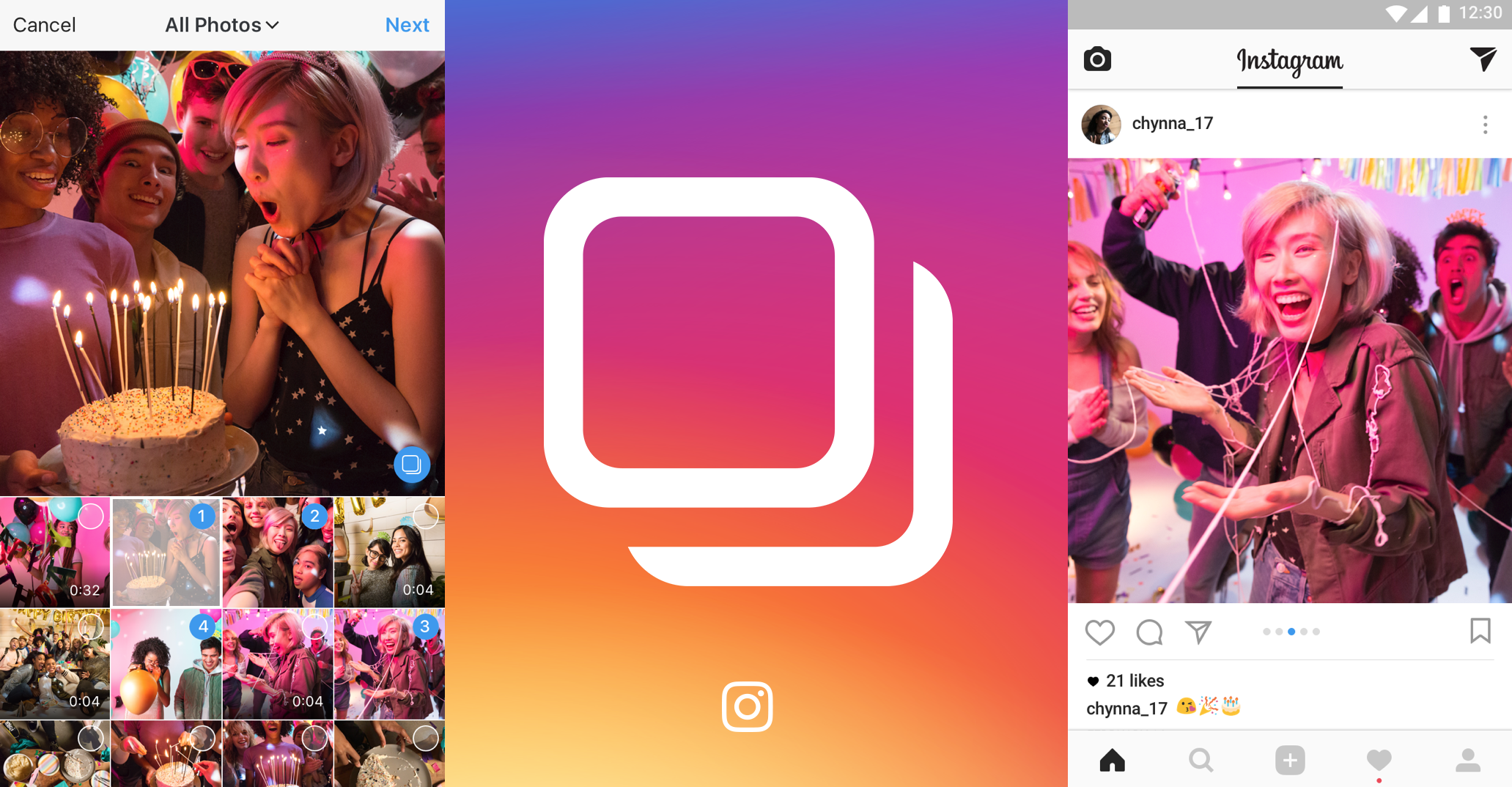 Are you up to date with the latest features of Instagram?
Whether you're a selfie-sharing socialite, who wants to share your #OOTD, or a business person looking to increase your #Regram ratio among followers, there are a number of useful benefits presented by the newest updates, especially carousel posts.
What are Carousel Posts?
More technically referred to as multiple image and video posts, carousel posts allow you to share a slideshow of up to 10 images or videos as a single Instagram post. When other users see your carousel post, they will only see the first image or video, but then they can swipe to the right or left to view the rest.
The new update is designed to encourage more people to share their best moments without the pressure of trying to select a single image or video that is considered perfect. For businesses and brands, carousel posts not only allow them to share more content, but encourages more ads to be placed.
Carousel ads were already available to the business community, but the limit was five images/videos; they now get up to 10.  In addition to this, you don't have to share the entire carousel with all users; you can tag people on individual slides, so they only see that specific image or video.
Creating Carousel Posts
If you have received the update, it's pretty easy to start creating carousel posts. You would begin creating it like you would a normal post. However, you will now see "Select Multiple" or an associated icon, which allows you to select several images or videos from your gallery. Tap 'next' once you're done selecting, and then you can rearrange the images/videos by holding down and then dragging them to the left or right. You also have the option to add filters and captions, either on individual images or for the entire album. Finally, share your post and watch the likes and comments roll in.
Which Instagram feature do you use the most and why?
(747)