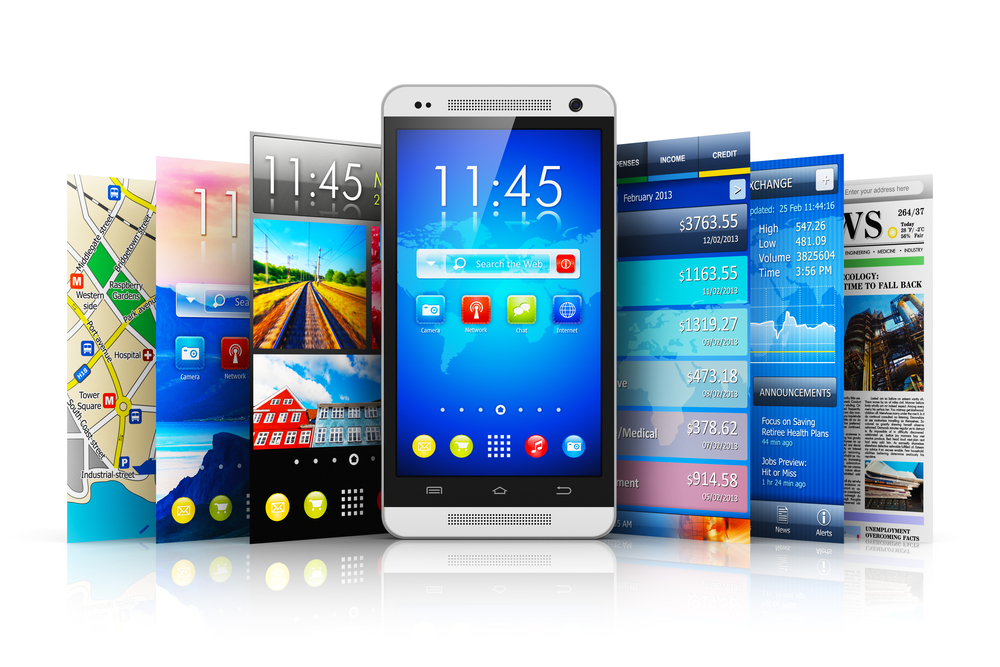 The rapid growth of smart devices over the past few years, coupled with the rise of broadband, opened the gates for the age of apps. From games and social media platforms, to productivity tools and dating portals, there are apps for almost everything imaginable.
Statistics from studies such as the Flurry Mobile Report show that users are spending 90% of their time using apps compared to mobile sites on their devices, a testament to the fact that the app market has become firmly rooted in modern technology. The popularity of apps is also highlighted in their download rates, with research by Businessinsider.com indicating that mobile users downloaded roughly 9 apps per month in 2015.
The growing popularity of apps, however, has raised a number of concerns for users, including access to personal data, privacy and security. Whether it's Facebook or Candy Crush, installing an app on your Android or iOS device may require you giving up access to your email, photos, contact and calling list, browsing activity, and various other private and personal details. Even the most basic apps may access sensitive data in a bid to provide you with 'optimum user experience.'
Most recently, the wildly popular Pokémon Go mobile game evoked fresh concerns as it relates to privacy settings. Security analysts called out makers of the game, Niantic and Nintendo, due to the personal details requested by the game upon installation.
Thankfully, there are ways to restrict access and minimize the risks associated with some of these apps. But it's worth noting that the decision to tweak the settings of some of these apps may compromise one's user experience. Nonetheless, protecting your privacy is highly important if you use certain services and/or share personal information about yourself online. With that said, here are a few ways you can protect your data while using apps.
Please note that carrying out all these measures successfully depends on whether your device is Android or iOS, as well as what software version you are currently running. These tips are primarily for Android users.
1. Turn Location Off
While keeping your location on may make it easy for you to use Google Maps and other navigation services to find your way around town (and find Pokémon), you could be allowing other apps to know your every move. Turning it off prevents apps that request your location from collecting bits of information related to the places you go, where you live, work, go to school etc. They can use such information to give you a better user-experience but some may use it for more malicious purposes.
Turning your location off is easy on an Android device. Simply go to settings –> Location/Location Access and turn off the 'Access to location option.' You can also choose to toggle off the GPS satellites feature instead, as well as the Wi-Fi & mobile network location. In the latest version of Android, you can now set your location to different levels of accuracy, allowing apps some access to your location, but only to the degree that you want them to.
2. Modify Ad Settings
In order to use some apps for free, you may have to allow them to send ads to you. However, for many of these apps, it's not just about the ads they send to you; some of them monitor your behaviour and collect data about your habits, which they can use for their own purposes or sell to other companies. This allows them to send you what are termed as interest-based ads, which are sometimes annoying or seemingly invasive.
The first line of defence against ads in general is to purchase apps where necessary; that is, to become a premium user. This allows you to use the app ad-free in most instances. On the other hand, while you cannot stop all ads when using free apps, you can prevent them from using your info to create interest-based ads. To do this, go to settings –> Google –> Ads. You will then see the option to opt out.
3. Verify Apps
With well over 1.4 million apps on the Play Store alone, it is highly important that you ensure that what you are installing does not come with malicious intent. To verify that the apps you are installing come from trusted sources, keep the "Unknown sources," found under Settings –> Security, unchecked at all times. Also, under that same setting, you will see the option to "verify apps," which should be left on.
4. Manage App Permissions
In iOS devices, it is pretty easy to enable or disable app permissions. However, you won't be able to do the same with your Android device unless it is running Marshmallow 6.0, the latest version. Therefore, if your device allows it, you should install the latest Android update, otherwise you will be stuck with having to decide whether you want to keep an app or not based on the permissions they request.
If you're running Marshmallow 6.0, you can grant or revoke app permissions by going to settings–> Apps–> you will now see an icon that allows you to configure apps and then app permissions. You can also go directly to an app by using settings–>Apps –> selecting the app and then tapping on permissions. Please note that changing the app permissions for some apps can cause them to become unstable and even inoperable. Also, some older apps might still have the ability to keep their permissions for the simple fact that they were not designed with the ability for them to be adjusted or have not been updated as yet.
5. Be Mindful of the Cloud
Many apps, including Google, allow you to store files and data in the cloud. For Google, it is highly convenient to have all your login and Wi-Fi passwords, unique user data, app preferences, and emails backed up to their cloud servers. This is especially useful if you lose your device or have to do a factory reset.
However, syncing all your data to the cloud should be carefully considered and monitored, since it becomes highly vulnerable when uploaded online. From hackers to government agencies, your data could be susceptible to being accessed by other people. In the event that you don't want your data stored on Google's Cloud, you can disallow your device from doing so by turning off the "back up" option. Simply go to settings–> Backup & reset and uncheck the Back up my data option.
6. Exercise Caution Before Downloading
It is a widely held belief that apps in the Play Store are not as highly scrutinized as they should be. As a result, you should be more vigilant when installing apps for the first time, especially if they are not very popular.
You can find out a lot of things about an app by viewing its statistics, permissions, reviews and comments left by other users. If you are not comfortable with the features it wants access to, you should think twice before installing, even if you have the option to toggle permissions. Also, it may not be a good idea to install an app that has a low rating and/or a bevy of bad reviews. Finally, if the app has a small number of downloads despite being around for a while, it could be an unscrupulous app, even if there are good reviews, so do your research before installing.
Managing your privacy settings within apps has become easier as both Apple and Android try to input measures to help you protect your data. However, there is still a high level of risk from using many apps, so you need to be careful at all times.
What measures have you taken to protect your privacy when using apps? Share any other tip not mentioned above, which you have used to protect yourself.
(263)