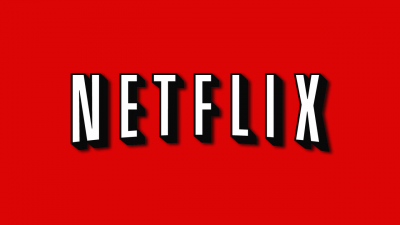 popular content distributors Netflix and Hulu, then it's safe to say you're also familiar with over-the-top (OTT) content. Pace defines OTT content as "video, television and other services provided over the internet rather than via a service provider's own dedicated, managed IPTV network". IPTV, in this case, refers to Internet Protocol television.
Most persons are used to accessing video content through subscribed cable which provides them with a bundle of channels on their television sets. However, as technology evolves, the trend is now moving to streaming movies and television shows from the internet, like with Netflix.
According to Pace, a leading technology solutions provider to the PayTV and broadband service industries, "OTT is delivered directly from provider to viewer using an open internet/broadband connection, independently of the viewer's ISP, without the need for carriage negotiations and without any infrastructure investment on the part of the provider. It is a 'best effort', unmanaged method of content delivery via the Internet that suits providers who are primarily broadcasters rather than ISPs (Internet Service Providers)". OTT content can be accessed through various media such as a laptop, desktop computer, a tablet, smartphones, and even gaming consoles such as the Wii, Playstation 3 or Xbox.
Many consumers are all for the transition from traditional cable providers to OTT content because the beauty of OTT is that they can access content whenever they want, wherever they want. OTT is an industry that is growing and will continue to grow. No longer do people have to rush home to catch the premiere of their favourite television show, when they can access it right from their mobile devices or even record it for watching at a more convenient time, through the use of Hulu. As a result many consumers are unsubscribing from their traditional broadcasting channels and migrating to OTT service providers, which unfortunately means a decrease in business and revenue for the traditional service providers.
There are quite a few oppositions to the introduction of OTT, and understandably, many complaints stem from payTV/Cable providers who believe that this will kill their industry and put them out of business. A valid point this is, but with OTT content being so diverse, and accessible from a television, it may be possible for both services to co-exist with each other – at least for now. A great example of this is DirectTV. DirectTV provides consumers with the added benefit of Internet content without having to do away with their favorite cable channels; they have the option to stream OTT content live from their tv set. It's a win-win situation for both parties, providing that consumers get high quality content and content providers earn profits. There is no doubt that technological changes in this area are rapid and will continue this way. More persons are going 'mobile' and service providers will have to go wherever the consumer is – in other words, give the consumers what they want or get left behind.
But now that digitization has allowed for content to be available across various network and through various devices, how will such advances in technology affect regulations and policy-making for broadcasting? There is as yet, no definite answer to that, and these concerns are hot topics for policy makers who foresee numerous difficulties in trying to regulate OTT content through it's providers. According to our Canadian counterpart, Canadian Radio-television and Telecommunications Commission – these technological changes are "creating uncertainty concerning established business models and associated support systems for the creation and presentation of content, as well as uncertainty for investment and innovation in advanced communications infrastructure"
One important point that has been made is that most programming made available through the Internet does not have closed captioning and different forms of video description is not made available for persons with disabilities. There is also a call for certain regulatory restraints to be implemented so as to create a balance in the industry between already licensed entities and OTT service providers (who are not licensed), specifically as it relates to packaging and pricing. It is up to government officials and policy-makers to address how to create a balance for all parties involved.
There are endless possibilities for the further development of OTT content as the world continues along its digital path of technological advancements. While OTT content may be a popular trend that many are latching on to, there are still some reservations. What are your thoughts on the future of OTT content in Jamaica?
(440)